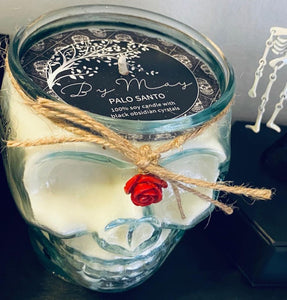 A collaborative design effort with By May Nashville, jewelry design. Sultry Santel and Amber scent.
Black 
Obsidian
 lines the bottom of the candle for 
its grounding and protective properties. It's been used by many cultures around the world for centuries to access hidden knowledge and activate spiritual powers.
 15 oz. 100% Soy wax. Hand Made in Tennessee.