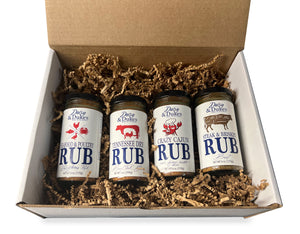 Give 4 of our best selling rubs in one gift box! All tied up in a pretty bow! Perfect gift
for all the rub masters in your life! A win-win. Great for corporate gifts as well. Email us for quantity pricing.  
Seadfood & Poultry Rub
Famous Tennessee Dry Rub
Crazy Cajan Rub
Steak and Brisket Rub
Made in small batches in Tennessee!